Citizen Journalism Sooner on the Draw Than Mainstream Media in Uncovering FTX Scandal
News Analysis
On Sept. 3, 2022, veteran short-seller Marc Cohodes leveled several bold accusations at crypto exchange FTX and its founder Sam Bankman-Fried. Among the many predictions made by the short-seller was the fact that FTX did not have as much money as it claimed.
"Everything reads like this thing is a complete scam," Cohodes said in his interview with independent investment research company Hedgeye two months before FTX went bankrupt on Nov. 11. "It is dirty and rotten to the core."
Cohodes made his living by exposing fraudulent corporations, including the biotech company MiMedx, which was convicted of securities fraud. The short-seller noticed too many red flags with FTX, noting in his interview that Daniel Friedberg, the company's chief regulatory officer, was involved in a $50 million online poker scandal years prior.
Cohodes was early to sound the alarm about the crypto exchange.
"I suspected FTX was a fraud for a year and began to speak about it in May of 2022," Cohodes told The Epoch Times.
Since then, a number of independent journalists and concerned crypto investors have played pivotal roles in exposing what is potentially one of the largest financial scandals in history.
A leaked balance sheet published by CoinDesk in early November sparked concern over Bankman-Fried's trading firm, Alameda Research. An independent crypto journalist named James Block analyzed the leaked documents to show mathematically that Alameda was insolvent.
Block, who writes under the pseudonymous Dirty Bubble Media on Substack, utilized blockchain monitoring tools to track the flows of FTT—the token created by FTX—and assess its liquidity. He stated that 180 percent of circulating FTT was held at Alameda and daily trading volumes of the token were 75 percent lower than comparable cryptocurrencies.
In short, FTT was a highly illiquid asset, and yet it represented 88 percent of Alameda's net equity.
Sam Bankman-Fried speaks on stage at Casa Cipriani in New York City, on June 23, 2022. (Craig Barritt/Getty Images for CARE For Special Children )
"Alameda will never be able to cash in a significant portion of FTT to pay back its debts," Block wrote on Substack while the price of the currency still rested at $25. "The fair market value of their FTT in the event of large sales would rapidly approach $0."
Block's thesis would pan out sooner than he expected as his article caught the attention of Binance founder Chanpeng Zhao. One day after liking Block's article on Twitter, Zhao announced that Binance would be liquidating its $529 million FTT balance—a catalyst for the crash.
"I think I did play a role," Block told The Epoch Times when asked whether his reporting was related to Zhao's decision, but stressed that he ultimately does not know what motivated the Binance founder.
'A Pattern of Deception'
This is not the first time that Block has been early in pinpointing fraudulent enterprises. As early as October 2021, Block raised concerns about the now-defunct crypto lender Celsius, which filed for bankruptcy in July and robbed customers of $4.7 billion.
"Celsius had the classic look of 'Hey look! We're paying out double-digit interest rates' and saying that there's no risk," Block relayed over the phone. He wrote numerous articles throughout early 2022 documenting a "pattern of deception" by Celsius founder Alex Mashinsky.
Block said journalism and uncovering financial crimes is just a hobby: "I find fraud interesting."
After the severity of the FTX collapse set in—$8 billion in missing customer deposits—Bankman-Fried went dark. The Bahamas-based founder initially ceased speaking to the press, and his social media activity became more sparse.
It was around this time that Bankman-Fried granted an interview with fledgeling crypto journalist Tiffany Fong. Prior to reporting, Fong backpacked around the world while earning passive income from her e-commerce businesses, she told the Epoch Times.
"I'm not a journalist by profession," Fong said.
Unfortunately, she had not been privy to Block's early reporting on Celsius because, according to her, she lost a "substantial portion" of her savings once the company froze withdrawals. Motivated by her loss, Fong began reporting on issues in the crypto industry.
By securing an interview with the elusive FTX founder, Fong was able to break several stories at once. She revealed that Bankman-Fried, at least according to him, had donated equal amounts to both political parties—keeping Republican donations confidential to avoid bad press—and that the decision to allow withdrawals exclusively in the Bahamas was a strategic move to avoid disgruntled neighbors .
Fong's interview kicked off Bankman-Fried's public relations campaign, which included his appearance at the New York Times's DealBook Summit, his sit-down with Good Morning America, and his numerous discussions on Twitter Spaces. "On our last call, he did mention that he would be ramping up communication soon, but I did not expect it to this degree," Fong relayed in an email to The Epoch Times.
Having worked with large outlets like The New York Times and CNBC during their Celsius coverage, Fong sees the maneuverability that citizen journalists have as an advantage over large publishers. "In crypto particularly, collapses can occur quickly, in a matter of days or even hours, so I feel being able to share information in real time is crucial."
Tesla founder and CEO Elon Musk took to his newly owned platform Twitter to express a similar opinion. "Coverage of FTX meltdown is incomparably faster and better quality on Twitter than old-school media," the industrialist wrote in a tweet.
Recently, Twitter has become a crucial channel for FTX information and data updates. Research and commentary circling on the social media platform has kept users up to date, even ahead of traditional news.
Coverage of FTX meltdown is incomparably faster *and* better quality on Twitter than old-school media
— Elon Musk (@elonmusk) November 17, 2022
regulators
Displaying an analogous sentiment, Cohodes disparaged financial regulators in his correspondence with The Epoch Times. When asked whether short-sellers are better at policing fraud than the Securities and Exchange Commission (SEC), he said, "Legitimate short-sellers are the ones that expose fraud. The SEC comes in after the fact."
His comments come after numerous calls by US agencies to adopt new cryptocurrency-related laws with industry leaders like Binance's Zhao and CoinBase CEO Brian Armstrong signaling their agreement. Sen. Elizabeth Warren (D-Mass.) said the FTX collapse proves the need for more crypto regulation.
Euro Pacific Asset Management founder and chief economist Peter Schiff vehemently disagreed, despite being one of the most outspoken critics of digital assets. "We don't need more government regulation. We need more free market regulation and personal responsibility," Schiff told The Epoch Times.
Schiff's bank, Euro Pacific Bank, was suspended earlier this year by Puerto Rican banking regulators due to "serious insolvency" issues, yet regulators acknowledged the bank did indeed possess sufficient capital in a settlement months after. According to Schiff, the regulators of the US territory also blocked a proposed purchase of Euro Pacific, causing him to lose millions.
"While [Sam Bankman-Fried] was stealing billions, US regulators spent two years investigating my bank. They found that I did nothing wrong," Schiff said in an email. "Regulations do far more harm than good. The amount of money the public loses as a result of regulation, often in the form of higher prices, is much higher than the amount of money they would have lost without regulation."
Schiff also criticized central banks for artificially suppressing interest rates, resulting in asset bubbles.
"During those bubbles investors do lots of stupid things, like giving billions of dollars to a kid like [Sam Bankman-Fried]," he said.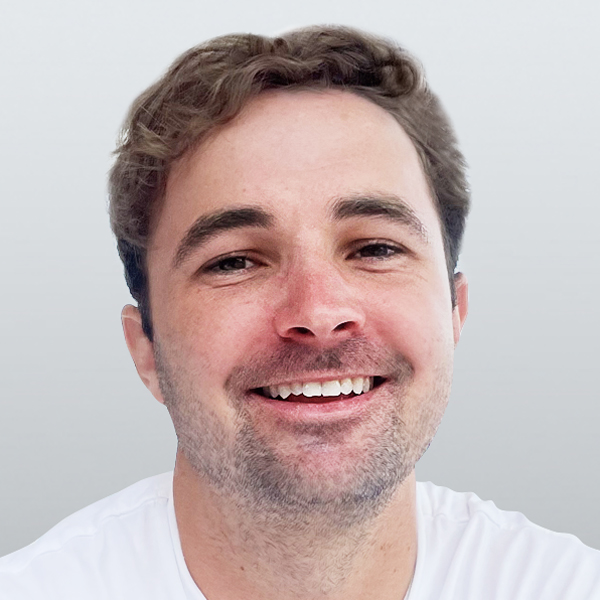 Follow
Liam Cosgrove works as a freelance journalist covering business, markets, and finance. He received his bachelor's degree in mathematics from the University of California, Santa Barbara.