Below the desk: Australia's dazzlingly various dwelling cooking underground | Australian foods and drinks
D.During the lockdown in Sydney, I ordered from a different househusband every Friday night, for myself and my neighbors. I've spotted every cook from community groups or social media sites for migrant communities in Sydney – East African, Thai, English.
Sometimes the home cooks had a professional social media presence, delivery service, or even a website to order from; But often my lead was just someone's name – I'd have to find them on Facebook and befriend them before asking for food delivery for the following Friday. Some had menus, others just asked "What do you want?" and let me choose from the whole range of your specialty cuisine.
Among other things, I ate a Georgian pasture box with eggplant rolls filled with walnut paste; and an Afghan feast that was so huge I ate it for almost a week.
Curry House dishes including pittu and sambol, jaffna crab curry and mus (black pork curry and yellow jackfruit), manyokka and onion chilli sambol, and egg rotti. Photo: Blake Sharp-Wiggins / The Guardian
I've been a food journalist for eight years and have never seen most of these dishes in a Sydney restaurant. It wasn't an expensive novelty either – most meals were less than $ 25 and almost all were delivered to my door by the person who made them, a friend or family member.
Sydney, like many big cities in Australia, is full of home cooking that work that way. You may never have heard of them because many only sell and deliver groceries within their communities.
I want to say that this practice is on the rise, but I don't have statistics. There is none. Many home cooks work under the table: they may not have registered businesses; maybe they didn't have a council inspection in their kitchen; They may not label all of the ingredients in the packaged foods they sell, nor do they add an expiration date, and they may not have a food handling certificate – all things you might need to run a home grocery store. The dishes I've described came from legally managed kitchens, but many of my meals weren't.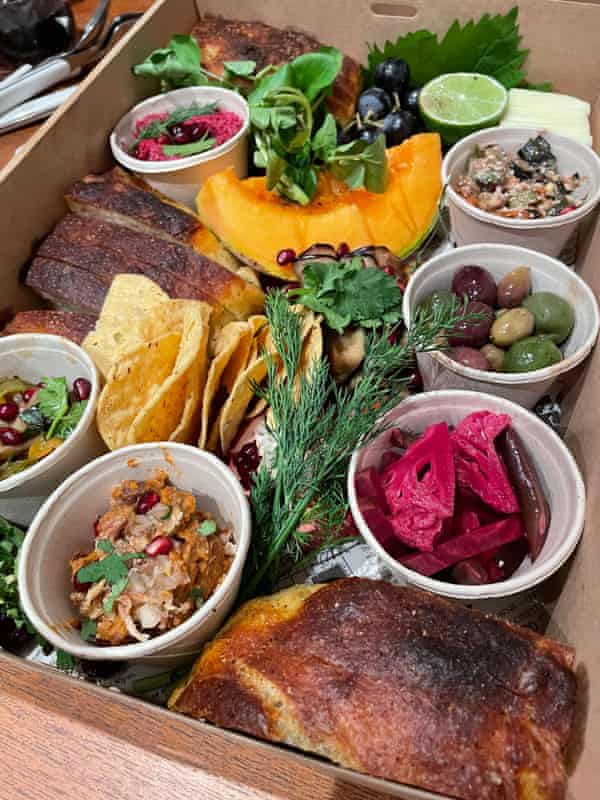 A Georgian wicker box that Nicholas Jordan tried containing adjapsandali, beetroot pkhali, lobio, badrijani, suluguni, and Georgian bread from a registered and legal home-cooked food store. Photo: Shicika Gupta
Late last year, the Australian Institute of Food Safety (AIFS) stated that food ordered through social media from unregulated kitchens at home could pose a health and safety risk (especially for those with allergies) and warned consumers that anyone Selling on social media is potentially illegal. In a report posted on their website, they claimed that regulators and councils were "working tirelessly" to stop unregistered businesses, but that with new companies popping up, it was "difficult to eradicate completely".
There are home cooks on Facebook Marketplace, WhatsApp, Messenger, Instagram, WeChat and Gumtree who sell everything from elaborate multi-tiered cakes to traditional Kenyan food. You can find grocery sellers on pretty much any online platform that can connect one stranger to another.
Of the 10 or so home cooks I interviewed for this story, those who weren't registered worked this way, either because they needed an income but couldn't get a work visa or government support; or because they didn't see their practice as a business at all – more as a hobby or a favor for their community.
Some were on their way to registering as home cooks or planning to open restaurants as soon as they had enough capital. A 2019 SBS Urdu report found that many home cooks working in Sydney had little or no knowledge of the regulations.
That was the case with a home cook I interviewed who prepares a specific regional Indian cuisine not available in any restaurant in Sydney. She had originally agreed to take the minutes to speak, but I left her name off after it was discovered that she had not taken all of the steps necessary to legally operate her business.
She says she started her home cooking business after seeing comments on social media from people who missed their dishes in her hometown. "I wasn't thinking, 'What's going to happen?' I just said, 'You don't have to go to a restaurant, you can just contact me'. I didn't think I would get a positive answer. I just threw the word away, but that night I got seven answers. "
Kalani Oshadi runs Curry House, a Sri Lankan home cooking business that is registered and operates legally, with two other hospitality students, Shanilka and Umanda Suraweera. In the first few weeks, most of Curry House's customers were friends, she says, and now it is mainly people from Sri Lanka "who have lived here for a long time but cannot cook". Oshadi says that cooking food for a small community allows them to make more elaborate or difficult dishes.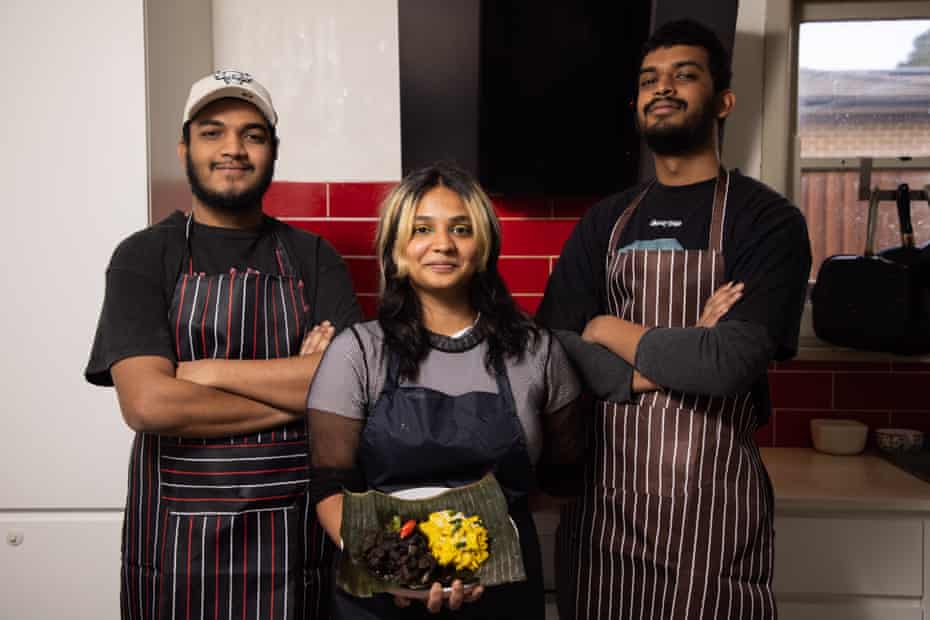 The Curryhouse team. (Left to right) Shanilka Suraweera, Kalani Oshadi and Umanda Suraweera. Photo: Blake Sharp-Wiggins / The Guardian
"It's a lot easier in a small community than in a restaurant. If we'd started with a restaurant, we wouldn't have lasted long, "she says.
"People don't know about Sri Lankan food, they may be afraid to try it. If it's Italian, everyone knows what napoletana sauce is. If it's a jackfruit curry, even you have asked so many questions about it. I told you what the food is, how it is prepared, why it tastes that way. It takes a lot of time and effort to market just one dish. "
Starting a home cooking business is easy and inexpensive compared to the cost of starting a restaurant. There is no kitchen or dining room equipment; no cutlery and crockery. No marketing, no on-site staff to hire, train and pay for, no liquor license (or expensive delivery of pre-purchased liquor), and no additional rent.
For some of the home cooks I spoke to, a single Facebook comment or post, or word of mouth through friends, was enough to get them started. "The capital required is very small, it's much easier than setting up a market stall," says Oshadi. "It only costs $ 20 to market our product on Facebook, it's much more convenient than doing business the traditional way."
Unlike a restaurant that works with delivery partners like Uber Eats or Menulog, most of the home cooking companies I've spoken to take all of their orders well in advance – they give a day or two for delivery and then they line up just enough food to fill the orders that have already been placed. Reduce waste.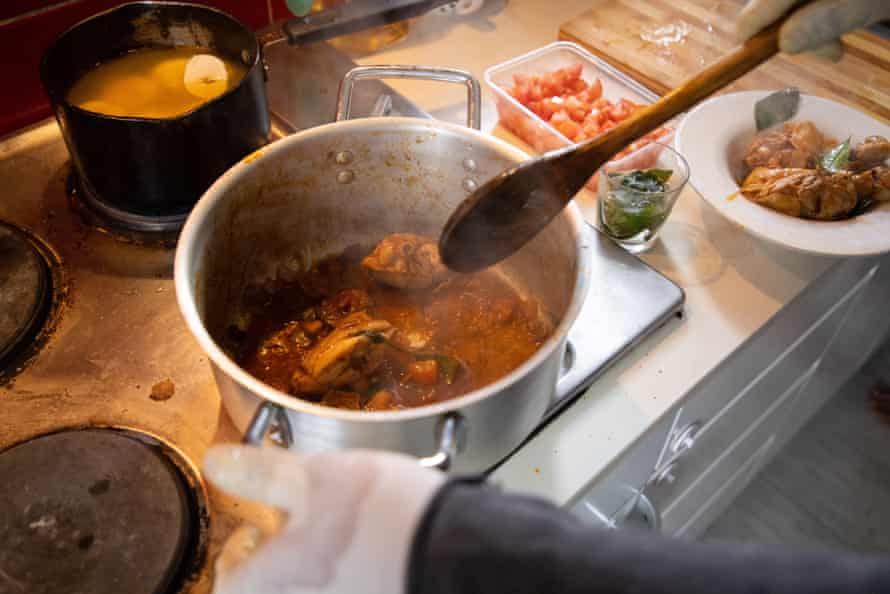 Cooking in the Curry House, Greenacre. Photo: Blake Sharp-Wiggins / The Guardian
Cookaborough, a new app Curry House just used, was built on this model, as was another Australian start-up, Food Street. These platforms are more formal than selling on social media – both of which require their chefs to adhere to relevant food safety standards and council regulations before registering, making them a safer choice for customers.
With overheads this low, it's a lot easier to make a profit as a housekeeper, while it means lower prices for customers. This would be a win-win situation, provided home cooks follow the same safeguards that consumers and regulators expect restaurants to use.
Oshadi says it is the responsibility of the home cooks to register. "We feed the people. It's not nice when people don't follow the rules, it's a serious health problem. "She believes that failure to comply could endanger the entire industry. "Even if we are not a restaurant, we should be treated as one."
But Nitika Garg, a consumer behavior researcher and associate professor at UNSW, says regulators should think about less burdensome compliance practices as well as education and training, especially in communities where home cooking businesses are widespread.
Garg believes there are many reasons people might turn to home cooking, from a perceived authenticity of the home cooking idea to the idea that you are supporting someone in your community – rather than a large company.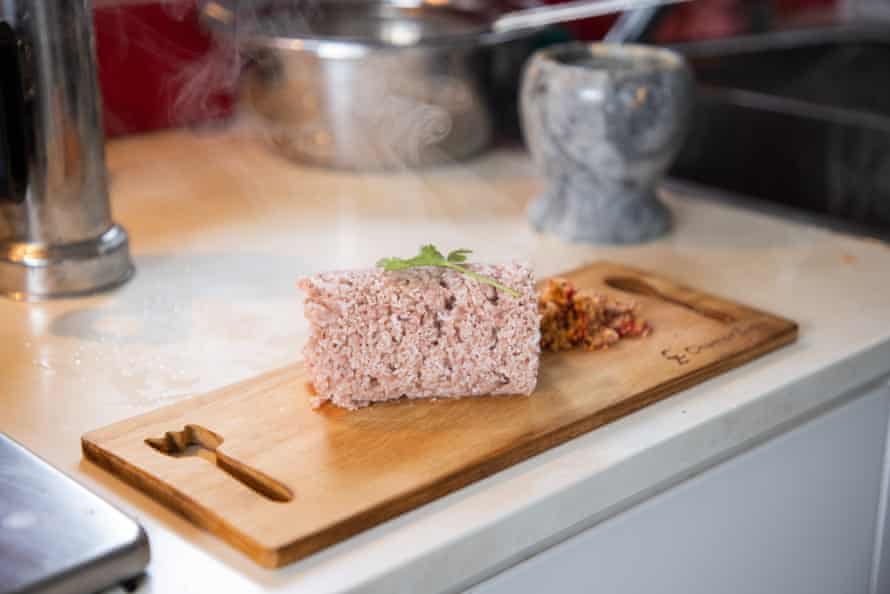 Pittu and Sambol. Photo: Blake Sharp-Wiggins / The Guardian
As things stand, it can be difficult for people with limited English language skills to interpret the rules set by the Food Standards Australia and New Zealand (FSANZ) and then enforced by state and local authorities. There is also a lot at stake for amateur cooks – many councils are demanding heavy fines for violating the regulation.
When I contacted FSANZ and the NSW Food Authority on the subject of home-based business regulations, neither entity claimed to be reviewing the home cooking regulations. The latter says they have worked with councils "in response to anecdotal reports of increased home food production to further improve surveillance and enforcement," and the former says they are reviewing tools that food companies may use to improve health and health Could use security.
"Make it easy for people," suggests Garg. "Why don't you put it in the crease?"