Evil in our midst | Inquirer Opinion
It's been described as the first exorcism center in Asia and is meant to minister to those possessed by the devil. While it took years in planning, this project by the Archdiocese of Manila couldn't have come at a better time: just as the world is slowly coming out of a pandemic, and is now addressing its impact on people's mental health and well-being .
Experts will be looking into how levels of anxiety, depression, and isolation have escalated because of the COVID-19 lockdowns that, according to the diocese's chief exorcist Fr. Jose Francisco Syquia, created openings for evil to enter people's lives. Syquia, who gets an average of 10 suspected cases of possession daily, said these doorways include the virtual world where pornography, fake news, and social media content have increasingly taken over people's time and attention. Such obsession has further highlighted the dangers of the internet, which many turn to in order to relieve stress, leading people to ask whether countries should enforce stronger regulation on social media platforms.
With an idle mind becoming the devil's playground, the pandemic has provided the perfect environment for the ungodly to prey on those who have experienced isolation and depression due to the enforced lockdowns. These openings, the Church said, are considered an attack of the devil and vary in degrees. Some could be solved by simply renouncing Satan, while the more serious cases require an ancient rite to be performed. Over the last few years, the Church has noted an increase in cases of diabolical possession, noting that the exorcism center was being established precisely because of the need for such a ministry.
It is often thought that religion loses its grip on society as the world becomes more modern. Technological breakthroughs have increasingly provided a potent distraction that, especially for digital natives, has taken the place of face-to-face social interactions crucial in helping shape well-adjusted individuals. Most vulnerable to the devil's work, Syquia said, are the 10- to 17-year olds whose impressionable minds make them an easy target for unholy forces that satisfy the senses without imposing any moral standards.
One of these forces, aside from the prevalence of fake news which has more to do with critical thinking, or lack thereof, is online violence through hate speech and cyberbullying. The anonymity offered by the internet has made it easy for anyone to engage in this deplorable behavior without suffering any serious repercussion.
While social media platforms have taken steps to regulate content, specifically fake news, a lot more needs to be done. This April, President Duterte vetoed a bill that would have required social media users to register their legal identities and phone numbers when creating new accounts on Facebook, Twitter, and similar platforms. Proponents of the measure said this would deter cybercrime and online trolling, while critics warned that this could undermine the privacy and basic liberties of users. The government conceded that the bill needs a more thorough study, particularly on the registration requirement that was not in the original version.
The incoming administration should reconsider the measure and improve on it, perhaps by providing guidelines on how government could regulate social media without infringing on privacy and freedom of expression. On top of these concerns, lawmakers in the next Congress should also take a look at how the state can provide protection, especially for minors, against online violence. There already exist several laws protecting children from pornography, sexual abuse, and exploitation, including crimes committed online, but there is a need as well to address the psychosocial impact of the violence that minors encounter on these platforms.
Countries must also work together to come up with an internationally accepted regulatory approach, a proposal that has been raised by the University of Oxford paper, "How Can States Effectively Regulate Social Media Platforms?" published last year. It stated that solutions should target the root cause of all social media problems: the structure. This entails regulating the features of its platforms, including targeted advertisements, algorithms, and the use of bots. "Social media platforms … play a significant role in politics and influence culture through the spread of information and ideas. Therefore, it is appropriate to respond to the dangers it poses through an international mechanism," the proposal said.
Evil never rests, and seeks even more ways to propagate itself. That's why institutions, apart from the Church, must work harder to exorcise the fiendish hiding in plain sight, mainly through social media.
MORE EDITORIALS
Nurturing our collective pride
Stopping the next economic crisis
'Inordinate delays'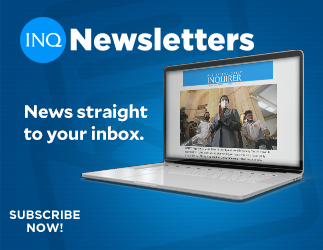 readnext
Don't miss out on the latest news and information.
Subscribe to INQUIRER PLUS to get access to The Philippine Daily Inquirer & other 70+ titles, share up to 5 gadgets, listen to the news, download as early as 4am & share articles on social media. Call 896-6000.
For feedback, complaints, or inquiries, contact us.